Basic Pistol Instruction Class November 25th, 2023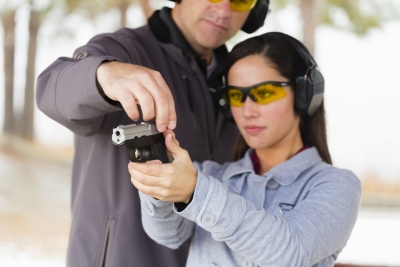 Basic Pistol Instruction Class covers the fundamentals of pistol shooting including:
Gun handling and grip
Sight Alignment
Stance
Safety
Breathing
Eye Dominance
The class fee is $115.00 and the range fee is $30.00
STUDENTS WILL BE REQUIRED TO BRING THEIR OWN HANDGUN AND AMMUNITION.
COURSE REQUIRES A MINIMUM OF 150 ROUNDS (200 ROUNDS PREFERRED)
Eye and ear protection are needed for the range. The gun range will provide this if you do not currently have it.

Handgun Rentals:
Students without a handgun, handgun rentals are $20. EVGUN can also provide ammunition at market price or ammo may be purchased at the range. Be aware that there is an ammunition shortage and the range may not have the caliber you are looking for. Rentals and ammunition purchases may be done the day of the class.
Ammunition may also be purchased in advance from EVGUN, at market pricing. Please provide one week notice for ammunition requests.
Class fee includes all the range fee and targets.
What to expect:
We will meet at the EVGUN classroom, or for private classes, in the location of your choice.
Students will learn the classroom portion of the class which includes everything from safety, to proper stance, grip and technique. The class is taught by an NRA certified instructor with over a decade of experience.
After the classroom learning is completed, we will all head to the range for some shooting. Here we will put what we've just learned into practice. The instructor will take time with each student to help them with their technique. Students will fire approximately 150 rounds during this time.
**Please note - we do separate spouses during the exercises so husbands don't feel compelled to teach the class.
Event Properties
| | |
| --- | --- |
| Event Date | 11-25-2023 10:00 am |
| Event End Date | 11-25-2023 2:00 pm |
| Registration Start Date | 10-05-2021 |
| Capacity | 8 |
| Registered | 0 |
| Available place | 8 |
| Cut off date | 11-24-2023 6:00 pm |
| Individual Price | $145.00 |
| Location | EVGUN Class Site |
Group Rate
| #Registrants | Rate/Person ($) |
| --- | --- |
| 8 | 105.00 |