Texas License To Carry December 2nd, 2023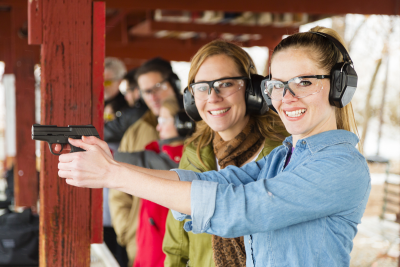 The Texas License to Carry (LTC), formerly known as Concealed Handgun License (CHL), is for people who can safely operate a handgun and have a firm understanding of firearms safety. This class is a pre-requisite for people looking to obtain their license to carry in Texas and is not a handgun training course. If you are a beginner with little handgun experience, we also offer handgun training if interested.
The class curriculum is state designed and covers the regulations related to carrying a handgun either concealed or openly.
After the classroom training, we will head to the range where you will show your shooting proficiency.
The class fee is $115.00 and the range fee is $30.00
Please bring 50 rounds of ammunition and your firearm to class.
Firearm rentals and ammunition are NOT included. If you need either, please contact us and we can arrange a rental.
Please bring eye and ear protection to class. (Range can provide)

The Texas LTC/Open Carry range qualification consists of firing a total of 50 rounds using a specific course of fire. The pistol must be a minimum of .22 caliber. You may qualify with a revolver or semi-auto pistol.
Please note - You will be taking your shooting profiency at the gun range. You need to be able to qualify to pass the class. If you haven't shot in a while or a complete beginner please take our BASIC PISTOL INSTRUCTION CLASS.
Additional information on the class can be found on the Texas Department of Public Safety website, here.
Event Properties
| | |
| --- | --- |
| Event Date | 12-02-2023 8:00 am |
| Event End Date | 12-02-2023 2:00 pm |
| Registration Start Date | 10-06-2021 |
| Capacity | 30 |
| Registered | 0 |
| Available place | 30 |
| Cut off date | 12-01-2023 6:00 pm |
| Individual Price | $145.00 |
| Location | EVGUN Class Site |
Group Rate
| #Registrants | Rate/Person ($) |
| --- | --- |
| 10 | 105.00 |